Do You Have A  Project We Can Help With?
Stywill Texture Coating has 30 years of experience in the texture coating and noise barrier industry.Send us a message, email or call us to get a no-obligation, free quote from our friendly, expert team. Our team will help you figure out what you need to get your project completed as quickly as possible with minimal disturbance. Our small, well-managed team always gives their best and provides top-quality results for competitive prices. Stywill Texture Coating handles all types and sizes of jobs from highways and commercial buildings to homes and schools. Stywill roof restorations cover all of the Sydney basin area and can make your aged roof look brand new!
Additionally, our detailed work on highway projects has included all types of patching and profiling, joint-sealing caulking), waterproofing, concrete cancer repairs, wall installations, rendering and grouting. We use only the highest quality Duramax and Dulux paints, textures and Sure Seal Graffiti Shield for anti-graffiti coating on commercial structures. Our roof restoration team uses premium
locally made roof primers and paint to restore aged roofs. View some of our beautiful work from across NSW and QLD on our portfolio page. We can also work on vermiculite damage, waterproofing roof leaks, light carpentry work, anti-slip coatings and Gyprock repair and replacement.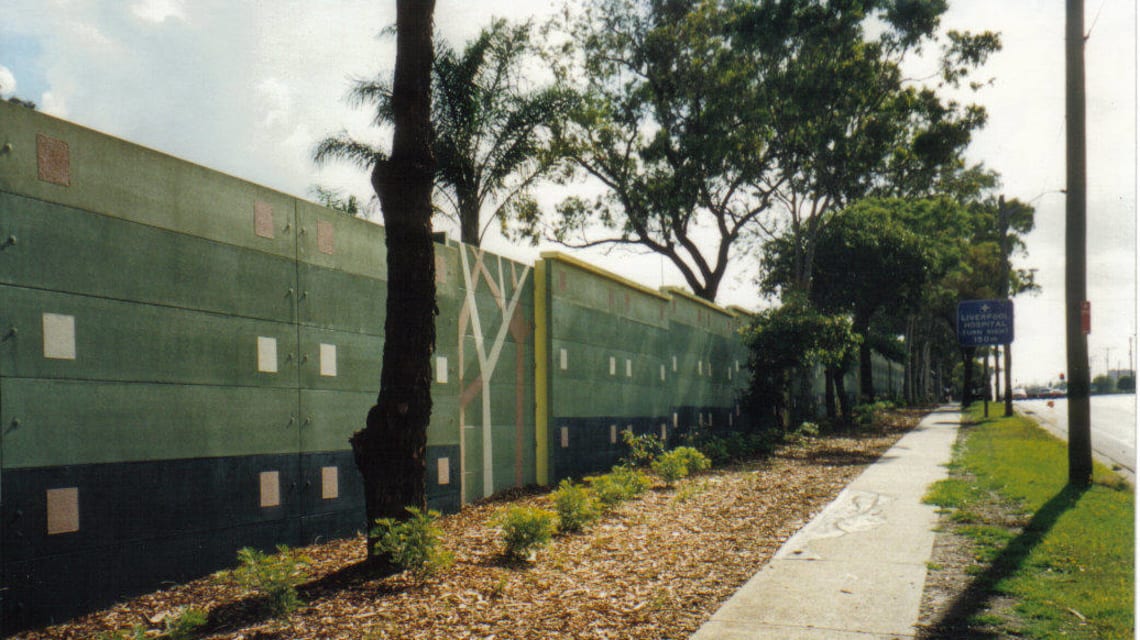 For the past twenty (20) years Stywill Texture Coating Pty Ltd has also held contracts
for the general maintainence of State Schools in the Sydney metropolitan area. Areas
of work include as follows
Vermiculite ceiling repair & respraying.
Gyprock repair and replacement
Joint sealing including fire-rate.
Rendering.
Waterproofing (roof leaks)
Concrete cancer repairs.
Replacement of fibrous plaster ceiling tiles
Replace drop-in ceiling tiles. (600mm x 600mm).
Light Carpentry work
Anti slip coatings.
Granosite Texture Coating Systems or similar.
Some company's Stywill Texture Coating P/L has contracted to are:
Lend Lease (Abigroup)
Arenco NSW Pty Ltd
Spotless Services Aust Ltd
Laing O'Rourke P/L
Transfield Services
John Holland Pty Ltd
Abi/Leighton Joint Venture
O'Donnell Griffin P/L
Daracon Group
RMS
Thiess Pty Ltd
Australian Rail Track Corparation LTD
Paints/textures Used:
Duramax 'Supreme' Paint
Duramax 'Finesse' Texture
Dulux 'Acra Shield'
Dulux 'Sodona' Texture
Wattyl Granosite
Roof Paint:
Anti Graffiti Products Used:
Sure Seal 'Graffiti Shield' Anti Graffiti
Petrol powered, airless spray units (5)
Texture sprayer units (2)
Air compressors (2)
Pressure washer (1)
Generators (3)
Trucks (3)
Vans (2)
Utes (2)
For the past twelve (12) years Stywill Texture Coating Pty Ltd has also held contracts for the general maintainence of State Schools in the Sydney metropolitan area.
Recent Works
Stywill Texture Coating Pty Ltd was established as a proprietary limited in 1989, after 8 years of sole trading. The company specialised in exterior Granosite texture coatings for houses and high rise buildings before winning the tender for the painting of noise barrier walls on the new M5 motorway in 1990.
Some Companies Stywill Texture Coating P/l Has Contracted To Are